Whatever your needs, Tactical Public Safety can help you.
From system design and engineering to installation and maintenance to fleet services and FCC licensing and everything in between, TPS can help!

Installation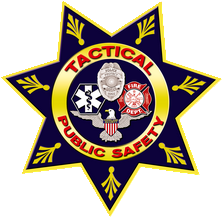 Installation
In your high-demand work environment, you need radios to work right the first time and every time. You can't afford a system outage even for a second, because seconds matter when you're fighting to save lives or restore services to thousands of customers. Without your radio serving as your lifeline you would be lost. You need to rely on your system so you can demand as much of it as the people you serve demand of you.
Solution For Every Customer
As one of the fastest-growing Harris dealers, Tactical Public Safety has installed dozens of systems for police, fire, emergency management services, homeland security, other public service agencies, and the commercial sector. We work in all modes including P25, EDACS, OpenSky and conventional. We also have WiMAX and E911 expertise. In short, Tactical Public Safety is a full-service installation provider
How We Can Help
Let Tactical Public Safety handle your next radio system installation. Whether it's a mobile installation or a complete system implementation, our expert knowledge will ensure the job is done right. And you'll find that our relentless customer service meets the needs of even the most demanding clients. We won't consider your project complete until you are totally satisfied. With a Tactical Public Safety installation you can rest assured that your radios will always be there for you.
Maintenance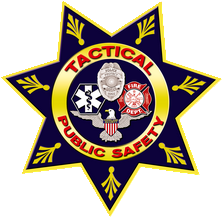 Maintenance
Once your radio system is in place, the job isn't over. Your equipment must perform again and again, on every call – because every call is critical to the people you serve. Downtime is absolutely not allowed when lives are on the line. Your advanced systems need competent and effective maintenance services to make repairs quickly, keep up with software updates, and proactively monitor system performance.
Tactical Public Safety has the expertise through factory training and experience to take on this critical responsibility. Our maintenance portfolio includes daily system monitoring, scheduled preventive maintenance, 24 x 7 service availability with rapid response times, and repairs to user equipment including mobiles and portables. Tight budgets call for flexibility in service programs. At Tactical Public Safety, you choose the service level you need – the right service at the right price.
Building Trust Through Action
At Tactical Public Safety, no job is finished until you say it is. The customer is king and we're here to serve your needs. We've been known to remain active on a project after completion to insure every detail is addressed. You deserve a radio supplier you can trust, and we're confident our rigorous maintenance services will earn your trust.
How We Can Help
See the difference using Tactical Public Safety as your radio system maintenance provider. We're experienced in today's advanced radio networks and our service team is always just minutes away. Our proactive approach to maintenance takes the stress off and allows you, our customer, to focus on your work while we do ours.
Engineering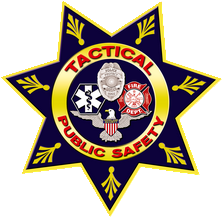 Engineering
You know you can't put together a radio system on your own. There are too many complex technologies, too many pieces of equipment to track. Hardware and software both can seem like rocket science, and getting them to talk to each other is even more confusing. But where should you turn?
Engineers On Staff
With in-house Engineering Services, Tactical Public Safety is fully staffed to meet your system design needs. We're well-versed in the technologies you want including P25, EDACS, OpenSky and conventional systems. We're just waiting to take on your next project and we'll do it with top-notch customer service that ensures every detail is covered.
Radio system design begins with radio coverage. Without good coverage, the best, most well designed radio system will not meet expectations. Our staff understands this and caters to your radio coverage needs. Then, we'll put together for you the best radio system available!
How We Can Help
Turn to Tactical Public Safety for your engineering needs. We're experienced in hardware and software platforms and use that knowledge to make sure you get the most from your radio system. With Tactical Public Safety engineering your system, your radios will work right for years to come.
Propagation Studies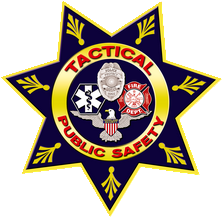 Propagation Studies
You're ready for a radio system upgrade, and you want to do the job right, from the ground up. You don't want to get elbows-deep in a project only to find that you have coverage gaps or that components won't talk to each other. And you most likely won't have the resources to fix these issues if they are not addressed correctly the first time. Getting the architecture right is an important process that can also be a daunting challenge.
Expert Know-How To The Rescue
At Tactical Public Safety, we're well-versed in propagation studies. We know how to optimize coverage from each antenna, transmitter, and receiver. We sell and install everything from towers to on-site equipment, and we integrate these system elements seamlessly together.
How We Can Help
Use Tactical Public Safety's propagation services to ensure your system will meet your needs. We can analyze existing systems or design new systems to provide the most complete, reliable coverage. And we won't rest until you're satisfied with the results. It's all part of Tactical Public Safety's full services commitment to you.
System Design and Integration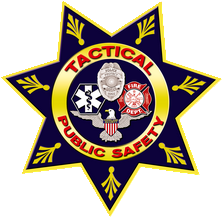 System Design and Integration
Your radio system isn't a simple linear structure made up of parts from a single source; it's a complex network of radios, consoles, computers, routers, and other components. All the pieces must talk to each other so that your personnel can seamlessly communicate when fighting fires, conducting police business, or performing other critical functions. The network also needs to grow and adapt as new technology is released and new government mandates are issued. This has been our charter – to design radio systems that grow with you without the need to replace the entire network prematurely as new technology becomes available.
A Birds-Eye View Of The System
As a leading Harris Elite Network Solutions Provider, Tactical Public Safety's experience shines as we configure all elements of your system. Tactical Public Safety keeps portables, mobiles and consoles buzzing on the newest technologies that provide the latest, most desirable functionality available in the industry.
How We Can Help
Rely on Tactical Public Safety's design and integration expertise to maximize your system's performance and interoperability. Our engineers and technicians keep you up to date with the latest hardware and software making certain your system is the perfect fit now and in the future. And our customer service is second to none. With Tactical Public Safety, your system will run at maximum effectiveness and efficiency.
FCC Licensing Assistance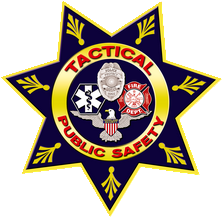 FCC Licensing Assistance
Navigating the federal government is tricky. Every form must be filled out correctly; every piece of information accounted for. You don't have time to risk a delayed or failed attempt at procuring a license, especially with deadlines coming up to meet the FCC's narrowbanding mandate. Narrowbanding affects a wide range of government agencies (not just public safety) and other organizations using FCC-licensed radio communications, and failure to comply with the narrowbanding initiative could result in a loss of your license. and of your radio frequencies.
70 Years Of Knowledge
Tactical Public Safety has been down this road before. We've procured licenses for narrowbanding and other FCC initiatives, and we're ready to do it again. With a combined 70-plus years of public service agency experience among our three managing partners, we know the ins and outs of FCC operations. We're here to share that knowledge with you.
How We Can Help
Get your FCC licensing efficiently with Tactical Public Safety as your partner. We see to a customer's every need, whether it's documentation, proposal writing or simply moral support. With our focus on customer service, you'll find our ready, willing and able staffers to be much more pleasant than dealing with the government. Full service includes FCC licensing at Tactical Public Safety.
Fleet Services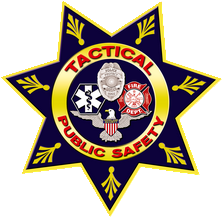 Fleet Services
Our team will up-fit your vehicle(s) in our 15,000Sq Ft Service Facility or at your location*.
What We Cover
Police, Fire, EMS, Homeland Security, Public Works, Utilities and Security.
What We Offer
Vehicle Lighting
Multiple Type Lightbars-Rooftop, Windshield
Vehicle Perimeter LED Lighting
Audible Response Systems [Sirens]
360 deg Lighting Packages, Deck Lights, Grill Lights…
Prisoner Partitions,
Vehicle Compartmentation
Push Bumpers, Brush Guards with/without LED Lighting
Equipment Mounting, Consoles
In-Vehicle- Computers
Video Systems
E-Ticketing Systems
LPR Systems
Radar Systems
Weapons Racks and Mounting
Lighting and Siren Control Systems.
Trunk and Cargo Area Organizers
Command Consoles
Vehicle Graphics and Window Tinting
Stealth, and Undercover Packages
Maintenance Contracts
Maintenance Contracts Available for all Response Vehicle Equipment
*repair of vehicle at customers location is dependent upon reigon.